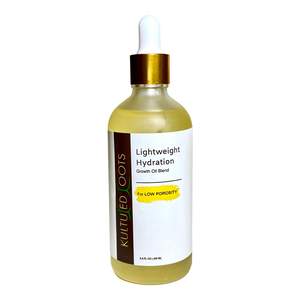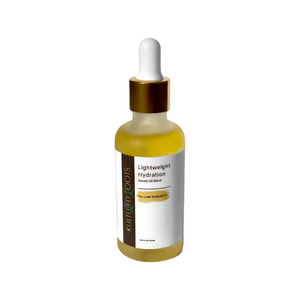 Lightweight Hydration Growth Oil Blend
PRODUCT DESCRIPTION:
This nourishing and lightweight oil is the icing on your cake, cream to your coffee, apple to your pie and so much more! This formula delivers intense moisture deep into the hair and scalp creating a hydrated, product buildup free and most of all healthy mane. The ingredients in this oil will take your hair to the highest level. Get ready to grow your hair long!
If you hair has a hard time absorbing moisture, this is for you!
✓ Great for all hair textures

✓ Promotes thickness, length and health
✓ Prevents breakage and split ends
✓ Strengthens hair and prevents dryness
✓ Can be used with protective styles such as: braids, locs, wigs and natural hair
HOW TO USE:
Apply to scalp once a day or every other day for best results

Use as a PRE-POO by applying to scalp and hair, cover with a plastic cap for 30 minutes or longer. 

Take before and after pictures to better track your results.
For those who have a more fine hair texture:
Apply oil to scalp and hair before shampoo for at least 30 minutes (the longer the better). Rinse with shampoo when done.
KEY INGREDIENTS:
Jojoba Oil
Sweet Almond Oil
Hemp oil
Rosemary Oil
Grape-seed Oil
Vitamin E oil
Pomegranate Oil
Camellia Sinesis 
& a mixture of Essential Oils!
DISCLAIMER: Our products contain herbs, nuts, and essential oils, if you are allergic to any of these, please do not use our products. We are not liable or responsible for illnesses and allergic reactions. Please read instructions and always do a 24 patch test as stated.